5 Signs That Your Business Operation Is Outdated.
If your business is living by the old adage of "Business as usual" and you have been seeing your profits dwindling, then chances are that your business model or the way it's operated may have become outdated. In today's rapidly changing technological atmosphere businesses need to frequently examine their business model and make the necessary changes, to keep up with the changing technology and customer needs and demands.
What Is A Business Operation?
Business operation is how a company conducts business management and delivers its products or services to customers. Still, many businesses opt for a traditional method of having a brick and mortar shop front, but with the advent of the internet, it can open up a lot of opportunities and changes the way people purchase products or services.
Changes In Products People Buy
Over the last several decades there have been massive changes in shoppers' buying habits and how they buy things. Two examples of massive changes in products are that in the last few years CD sales have dwindled to almost nothing, as customers now flock to music subscription services to purchase the music they want to listen to. Cloud storage options have replaced those CD shelves and iPods and even iPhones have replaced the CD player.
Another example, though on a somewhat lesser scale is the fact that books sales are way down as people turn to tablet readers to replace those paperback and hardcover books that once took up so much space in many people's homes. People can even go online to get the latest in news, sports, and weather which has sent many newspapers and even magazines out of business permanently.
Changes In The Business Atmosphere
Technology has also created a huge shift in the business atmosphere. Where corporations and large businesses once had dominated the global market and ate up small businesses at an alarming rate, the Internet has proved to be a great equalizer between small businesses and giant corporations. Small businesses now compete for head to head and toe to toe with business giants often on a global scale. Savvy small businessmen are now using the Internet and Social media to create both brand awareness and demand for their goods and services. Using the right combination of online/and offline strategies they have significantly increased sales and profits.
In fact, many small businesses, which were once considered insignificant, have substantially increased their sales and profit margins by giving up on those brick and mortar stores and setting up online shops that require little or no overhead, a minimum of employees and are able to reach potential customers around the globe.
With the Rapidly changing technology, those savvy small and large businesses that are showing the most profit are those that are using technology to engage their customers and provide amazing service across the board both in the products and services they offer and the way they reach potential customers.
5 Signs That Your Business Operation Is Outdated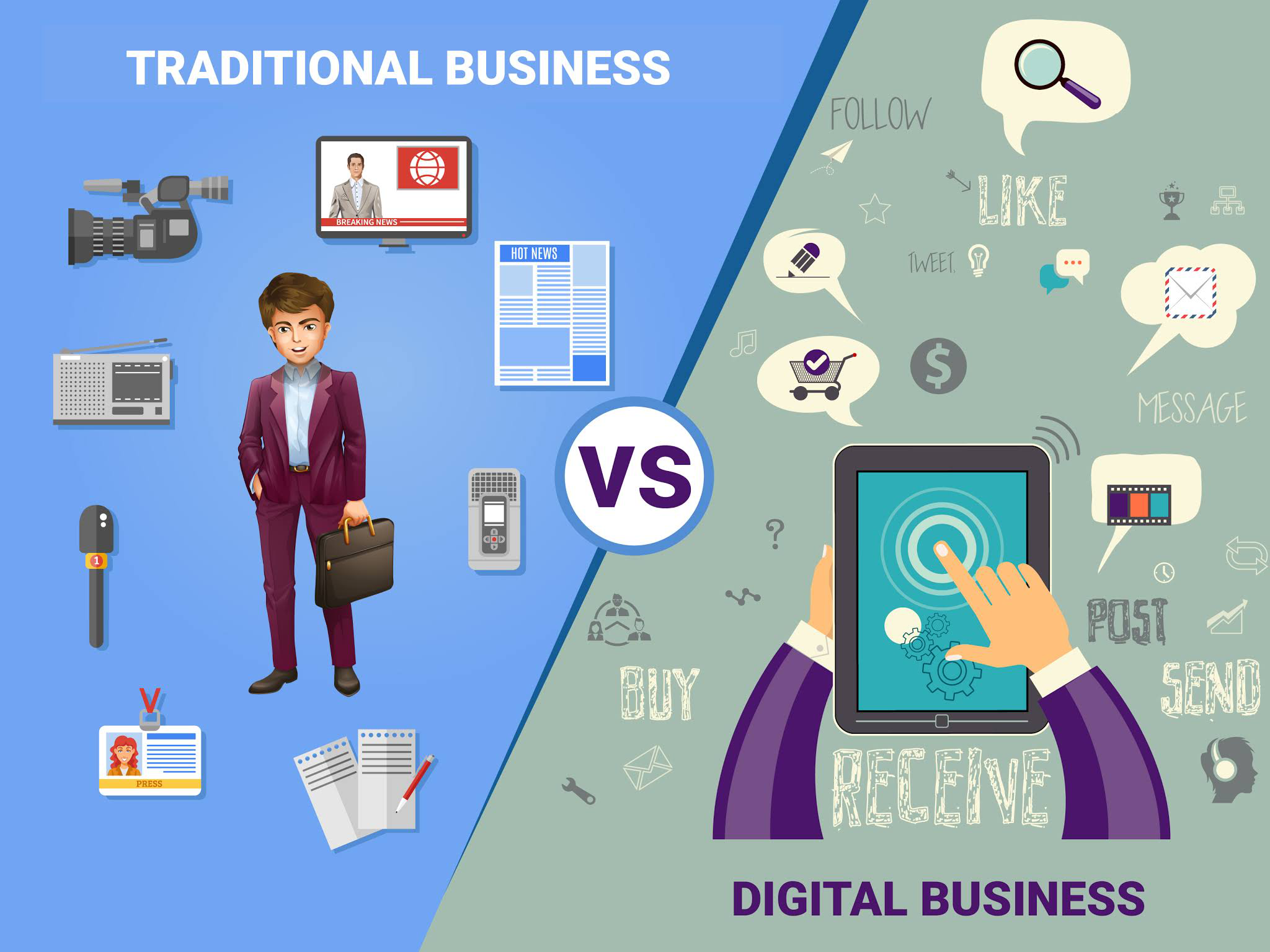 It is easy to spot the signs that your business operation is outdated and it's simply not working anymore. Here are some of the most obvious signs that you should be looking out for:
Is Your Company Still Relying Mainly On Offline Advertising To Sell Your Products And Services?
Are you spending thousands of dollars each year on billboards, newspaper or magazine ads, and radio and television spots only to see your profits continue to fall or remain the same? Modern business models use a combination of offline and online advertising to constantly create brand awareness, bring in new customers, and apprise old and new customers of new products, sales, and special offers.
Does Your Company Engage A Full Time Or Part Time Social Media Specialist?
If your company doesn't have someone who is actively promoting your business and interacting with potential customers on social media such as Twitter, Facebook, Instagram, or Youtube then your business is missing out on a huge opportunity of increasing sales and thereby profits. And those sales and profits are likely going to be taken up for your competitors.
Don't you support online payment for your customers?
With over 73% of web surfers making purchases online, if you don't have the option for customers to purchase from you online, then you are missing out on a lot of sales. Furthermore, the tendency for purchasing online or shopping online is hugely growing year by year, and everyone prefers convenience than walking hours on the streets or a shopping center.
Especially, you might have to turn your business to the online side if your customer base is the younger generation.
If You Do Have A Website Is It Smart Phone Friendly?
Just because a website can be viewed from a smartphone doesn't mean it is mobile-friendly. Users don't want to be scrolling up and down and side to side to view a single page of your website. Chances are if a web page doesn't fit on the screen of their smartphones the customer will not visit the business site that tires them to view. Websites that adjust to smartphones or tablets are called "Mobile Responsive Websites" because they respond to the device you are on.
Is Your Business Outsourcing To Save Money And Increase Business Talent?
If your business is still hiring all of its employees, you may be missing out on more talented and creative workers that help give your business the shot the arm it needs. Outsourcing allows your business to hire the skills you require to grow your business without having to lose focus of daily operations and what you have to deal with.
Does Your business Keep Up With What Customers Are Actually Looking To Buy?
Gone are the days when businesses told customers what they needed and wanted. Today shoppers are savvier than ever before and with so many businesses around the world to choose from and have products delivered right to their home door, they simply aren't going to settle for what is on offer at a local business when they can get what they really want somewhere else so easily.